This World Belongs to Us: An Anthology of Horror Stories about Bugs
From Beyond Press is launching with a bang—or a squirm, or the sound of too many legs skittering in the dark. This World Belongs to Us is an anthology of horror stories about bugs, writ large—we're not scientists, so spiders and slugs and scorpions (oh my!) are in here too. Featuring stories by Paula D. Ashe, Kealan Patrick Burke, Laurel Hightower, Cynthia Pelayo, and more.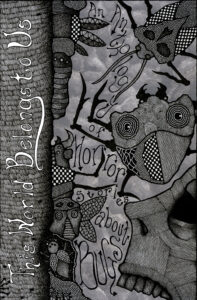 This Is Life: Rediscovered Short Fiction by Frank London Brown
Frank London Brown was one of the most important voices in Black Chicago literature, whose 1959 book Trumbull Park is a vital portrait of segregation in the North. He died of leukemia in 1962 at the age of 34. Had he lived, he would be recognized as one of the great writers of the 20th century. This book collects more than one hundred previously uncollected flash fiction stories that Brown published in the Chicago Defender in 1959 and 1960, with an introduction by award-winning novelist Sandra Jackson-Opoku and and afterword by poet Nile Lansana.